About the Minter Family

It all started in 1982 when Charlie and Milda got married after meeting at NC State University. Both were Animal Science majors and had grown up riding and showing horses from a young age. Charlie's family was a part of the founding members of the Paso Fino Horse Association and have been a big influence on the breed. Milda grew up riding in 4-H and competing with Saddlebreds.


After graduating college, they moved to California and began training Paso Finos professionally for Charlie's father, Charles Minter Sr., and Mr. Herbert Sutton at Rancho Paso Bravo. In 1986, Charlie and Milda became the head trainers for Danny and Stephanie Livingston of Sweetwater Paso Finos. Both farms have been very successful in raising and training National Champions. In 1996, Charlie and Milda returned to Lexington, North Carolina to start their own Paso Fino training business and began Heritage Farm and Stables.


Today, they have over 30 years of training and breeding experience, numerous Paso Fino National Championships, and many very happy clients. Charlie has been a PFHA/USEF judge for over 25 years. Milda was awarded PFHA Trainer of Year in 2000 and Charlie was awarded Trainer of the Year in 2008. The Minters have had very successful youth and amateur riders and National Champion Paso Finos of clients and of their own. They train horses for both the show ring and recreational riding to be both safe and enjoyable. They always strive to make every horse the best it can be and find the right specialty for each one.

Charlie and Milda have three daughters that have been very involved in riding and showing Paso Finos at local, regional, national, and even international levels. The eldest daughter, Shannon Maloy, serves as a missionary working for Cru in Charleston. Their middle daughter, Christina Minter Straus, attended Auburn University and graduated with an Equine Science degree. She returned to Lexington to follow in her parents footsteps and is now also training Paso Finos. Christina also serves on the PFHA Youth Committee, involving youth riders in fun and educational activities. She has also been selected as the Head Coach for Team USA for the 2018 Youth Mundial. Morgan, the youngest, is still in youth and is a very competitive rider following after her sisters.





History of the Paso Fino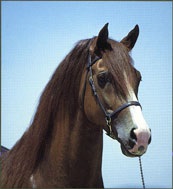 The Paso Fino was brought to the "New World" by the Spanish Conquistadors with the import of Andalusians, Spanish Barbs and the now extinct Spanish Jennets. They are known as "Los Caballos de Paso Fino" because they are truly "the horses with the fine walk". They are bred for their stamina, lateral four-beat gait, and their beauty and grace. The Paso Fino was bred primarily around the Caribbean and Latin America, especially in Puerto Rico and Colombia.

Some Spanish stock was spread to America and mixed in with the mustangs and tribal Indians' horses. However, awareness of the breed did not really spread until after WWII while soldiers were stationed in Puerto Rico. They then began importing Paso Finos from the island and eventually from other Latin American countries. Some purists campaign for Pasos from one country or another, but the American Paso Fino is generally a blend of the best bloodlines from Colombia and Puerto Rico.

Today, Paso Finos are used for show, trail, and sporting events. Their smooth four-beat gait is natural and unique to the breed. They are very sure-footed, athletic and versatile which makes them wonderful trail and leisure horses. Their honesty and gentle temperament make them great for kids, their smoothness make them perfect for riders with old injuries or arthritis, and their athleticism, willingness, and energy make them suitable for show and sporting events. Pasos can canter, gallop, jump, pull carriages and perform any task/obstacle that you teach them. Now many owners and trainers are trying new events with their Paso Finos such as cowboy mounted shooting, competitive trail rides, gaited dressage, cattle work, barrel racing, pole bending, driving, obstacle challenges and so much more!



---