Horses for Sale
Have an idea of what you are looking for? We may have it. If we don't we will try our best to help you find it. Below is just a peek at what we have available for sale. Scroll to the bottom for some horse-buying advice. Don't hesitate to call us with any questions you may have!


​
Poderoso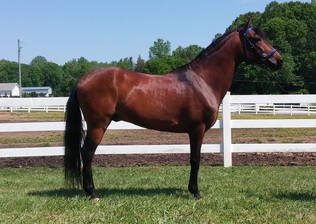 Poderoso
is a 2006 bay son of Joyero Tercero and a Resorte IV daughter. He is elegant and quick with a sweet temperament. He placed in the Performance 3 y.o. futurity. He is excellent quality and bloodlines and would be a great start to a breeding program. Offered at stud/for sale/for lease.
Sale price
$12,000
, please contact us for questions regarding breeding and leasing.
See a video
here
!
---

​Gable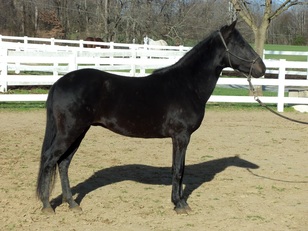 SOLD!
---
Mariposa
Mariposa

is a 2007 bay mare with double Capuchino and Ensueño bloodlines. She stands at 14 hands and has a smooth, quick gait. She has show and trail experience and would be a great all around horse for a rider wanting to do both. She won 1st Champion Horsemanship Junior 13-15 and the Horsemanship Youth Championship and was also awarded third place in Pleasure Junior 13-15, she also took Morgan Minter on to help win Equitation Junior, Equitation Youth Championship and Gold Medal.

See her video

here

!

​Nakomis

​Estrella
| | |
| --- | --- |
| | "Star" is a 2000 year bay mare. Daughter of Red Man (a stallion from Bochica bloodlines and shown by Raven Briggs in the '90's in Pleasure and Performance) and a great grand-daughter of Resorte IV. Although she was only hackamore trained, she has plenty of riding and trail experience. She is currently being trained to ride on the bit. This girl can really move with some speed! She is looking for a new home due to an illness in the family. Priced at only $1200! |

​Lucy
| | |
| --- | --- |
| | ​Lucerne del Cielo or "Lucy" is a 2008 bay mare by Profeta Dos and out of a Ghandi mare. Even with only basic training she is safe, sound, and easy to ride. Great trail horse! Can ride on a loose rein and with a mild bit. Her great movement would allow her to be a quality show horse with more training. Gentle and easy to handle. Priced at $3,500. |

​Dolly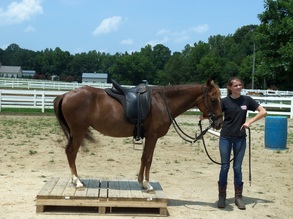 Muneca de Herencia or "Dolly" is a 2009 daughter of Ambar del Ocho. Although she is fully grown at 13 hands this little girl can move! She has great trail experience and works well with obstacles. Very gentle, easy to handle, and well gaited. She would make a great kids horse! Priced at $2,500.
See her video here!



​​
---

​Tango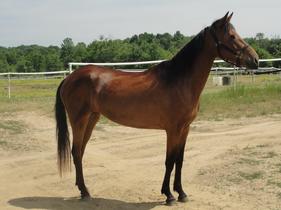 SOLD!

​
---
Ganadoro
Ganadoro del Conquistador is a 2005 dark buckskin gelding standing at 14.2. He has Classico and Capuchino bloodlines. He has show and extensive trail experience. Being easy to ride and having a great temperament, he will make a great companion horse for someone who wants to do it all and have fun. Priced at $5000.

He is currently stabled at his owner's facility. Please contact Lisa Gildon directly at 254-722-5914 or ElleMichelle2017@gmail.com


​Medicino
Ciente Caballo de Medicino is a 2 year old homozygous tobiano pinto colt. He has a nice temperament and is easy to handle. He is already a nice size for his age and has some more room to grow. He is not yet started under saddle but is showing a relaxed trail type gait. Priced at $2500.

He is currently stabled at his owner's facility. Please contact Lisa Gildon directly at 254-722-5914 or ElleMichelle2017@gmail.com



​Dulzura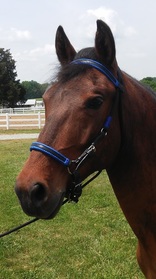 Dulzura, a bay mare, born in 2007,stands at 13.2 hands, daugher of Tormento de La Virginia and Veronica de La Victoria. This is a great mare who is trained and well-gaited. She would need finish work to show but would be a great starter mare for someone wanting top bloodlines at a good price. Her dam was a top amateur fino mare and great producer, her sire is multi-world cup champion fino stallion. You could not raise her for this price! Price $7,500.





​



---


​Josephina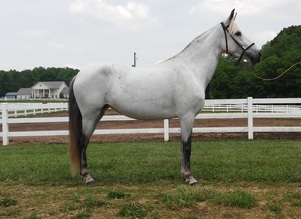 "Josie"
is a 2007 gray mare standing at 14 hands and daughter of Impetuoso del Ocho (former Top 10 Sire). She is very sweet and friendly with a pretty face. She is very light and responsive in bit or hackamore with a natural quick gait. Her brio and sensitivity would require an intermediate to advanced rider. Josie is show quality with only trail experience so far.
Priced at $6,000
.
See a video
here
!
​
---







​How do people find the right Paso Fino for them?
Answer:
1) First of all, a prospective buyer needs to be honest about his/her riding ability (beginner, novice, advanced, etc). If you aren't sure what your riding ability is, take a lesson from a pro on a good horse and have this evaluated.

2) Figure out ahead of time what type of riding you want to do, whether it's trail or pleasure riding, competitive show riding, or sporting events. This will expand or narrow the field of horses you should look at.

3) Don't limit yourself to a certain age horse, be willing to consider a mare or gelding, and don't buy just for looks (make sure the horse is otherwise suitable to what you want--looks can be a bonus). While it's true that most older horses are easier to handle because of more training, and therefore more suitable for beginners, there are older horses with lots of training that I would never let my young kids ride. The point is, age of a horse isn't as important as its temperament and the training it has had.

4) Most importantly, go to a reputable trainer or breeder with a big investment in the breed. Not only will he/she often have a variety of horses available to purchase, the breeder or trainer will work hard to make a good horse/rider match because they want satisfied clients--their reputation depends on it. Most breeders will also refer you to someone else if they don't have the horse to fit your needs.

There is no perfect horse but there are many that are close. If you are serious about buying, be ready to make a decision when you find a horse to suit your needs and desires. Don't waste the time of the sellers with repeated visits if you are not serious about buying. If you do decide not to buy right away, ask about weekly riding lessons to get more saddle time so that you'll be more secure when the time comes to find the close-to-perfect horse.






Recreation vs. Show

Recognizing that there are two distinct types of owners out there, we decided to discuss the two distinct types of divisions.
The Pleasure/Recreation division includes our horses that have been specifically raised for trail and recreation. They generally have a slower footfall and more relaxed way of going. Sometimes, they have a nice smooth canter or lope.
Pleasure division suited for: specialty division in breed shows, trail and pleasure rides, open and fun shows, parades, demo rides, cowboy mounted shooting, competitive trail events, competitive endurance events or long distance riding events, obstacle challenges, gaming events (barrels, pole bending, etc), lessons for beginners

The show division includes those horses that have a quicker footfall, are bold and more energetic. These horses would be more competitive on a regional and national level. A well-trained show quality horse can also be used for pleasure riding and fun events, but a horse suited for trail riding cannot necessarily be competitive in breed shows.
​The show division suited for: regional and national breed shows, open and fun shows, parades, demo rides, exhibitions, trail rides, gaming events, obstacle challenges