| | |
| --- | --- |
| | ​We have a full service Equine facility that offers training, boarding, lessons, breeding, and sales. We have 30 stalls, paddocks, an outdoor and a covered arena, round pen, and numerous trails through fields, woods and a creek. |


​
Training: Whether you need a horse saddle broken for the first time or just a tune-up before show season, we work our hardest to bring your horse to reach its highest potential. Any gaited horse will gait better and smoother if he is balanced. Therefore, he must be flexible, soft on the reins, and equally responsive from both sides. This will allow him to be most comfortable and athletic. Paso Finos tend to be more sensitive than some breeds so the training techniques and aids need to be softer. We use a balance of "natural horsemanship" and traditional Spanish methods to develop Paso Finos that are enjoyable to ride and desirable equine companions.

​Although we specialize in Paso Finos, we are able to accept other gaited and non-gaited breeds for training.

​

Sales:
We have a wide variety of Paso Fino horses available for sale or lease, young or old, show or trail. If we don't have the right horse for you we will help you find it from someone in our extensive network of trainers and breeders. We help find a horse suitable for what you want and based on your knowledge and skill level.
​Please see our "
Horses for Sale
" page for a peek at some of our fine Paso Fino horses available for purchase and some professional advice for finding the right horse.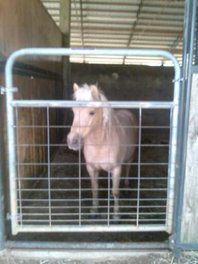 Boarding: All breeds are welcome! We have stalls with turn-out available for mares, stallions, or geldings.


​Horse Hotel: Just passing through and need a place to rest? We have stalls available for an overnight stay during those really long trips.
---


​Lessons: From getting on a horse for the first time to just bettering your riding skills and horsemanship. Starting at $40 per lesson.



Clinics: Know of a group of people that all wish to learn more about their horses? Reserve a clinic day at our farm or yours.



​